There is no turning back … the riveting introductory speech at the Cape Racing and Breeders Awards could be called Greg Bortz's cross the Rubicon moment. (Picture: Wayne Marks).   
Greg Bortz's Cross The Rubicon Speech
Greg Bortz's introductory speech at the Cape Racing and Cape Breeders Awards evening overshadowed the awards themselves and has the racing fraternity talking excitedly.
It was well received through most of the industry, although some would not have been happy with one or two of his points.
There is no doubt that Bortz's visionary business mind and incredible energy has brought positive change to racing of such magnitude that nobody a year ago would have believed it to be possible.
The question has always been whether the upward mobility is sustainable, because Bortz's and Hollywoodbets' pockets can only be so big.
This important question was answered when he revealed during the speech that racing will become self-sustaining through some of the big projects planned ahead.
Bortz began the speech by saying awards were important to celebrate the champions we all have a passion for and he added that sitting back during awards ceremonies and watching the "spine-tingling" highlights of a past season regenerates the passion for the season that lies ahead.
He then dropped his first bombshell by saying he had insisted the awards around the country were no longer put on by the ROA (Racehose Owners Association). He said Cape Racing had severed ties with the ROA after he had done his due diligence and it was not for "some petty reason but for a substantial reason." He explained that the operators had agreed with his stance and he then revealed that the Equus Awards in future would be held on a rotational basis between Johannesburg, Cape Town and Durban.
He promised "an absolutely stupendous show next year" when the national awards will be held in Cape Town at Hollywoodbets Kenilworth.
Bortz recalled the Thursday before last year's Hollywoodbets Durban July when he stepped in with a loan after Kenilworth Racing could not pay its salaries. The next day "the deal" was signed.
He spoke of having a feeling of walking into a "morgue" that day as there was no energy coupled with a bad culture.
However, he said the Cape Racing team he had assembled was the aspect of the ensuing changes which had made him most proud … and not just at executive level but at all levels. He spoke of "the freshness, passion and energy" this team had brought.
He said owners were pivotal to the racing industry and it is always in the plans to continue increasing stakes. He said if was easier financially for owners it would have the knock on effect of stimulating the breeders.
Then came some exciting news as he explained that some mind blowing changes in store for Hollywoodbets Kenilworth would make it into a hub that "will be active all the time."
"It won't be just a case of saying we are going to Hollywoodbets Kenilworth to watch racing, families are going to be saying 'we are going to Hollywoodbets Kenilworth because of all the activities going on.' It is very, very exciting stuff."
He said he could not share everything about these changes yet, because of all the city planning permissions etc which had to be okayed, but he added that new parking lots will be required around the property because of the developments in store.
Every inch of Kenilworth's railing will shortly be replaced with top of the range rails. They will be horse friendly rails and "beautiful" looking.
There will also be state of the art finish lines and posts to match the like of Flemington and Churchill Downs.
The new winners circle will be enlarged so that all the placed horses and not just the winner can be celebrated in front of the grandstands. He is hopeful that this and a new studio and new winner's podium will be ready in time for the cape Summer Season.
Racing will go on at Hollywoodbets Durbanville for longer this season because of the furiously paced developments going on at Hollywoodbets Kenilworth.
"A very big residential development" will be taking place at Hollywoodbets Durbanville in the middle of the track and around the outsides of the track.
He said, "It is a multi-billion rand development and that is going to be very profitable for us. One hundred percent of the profits are going to stay within racing."
He then made possibly his most significant point, saying, "The whole purpose is I need to stop working here. This was never meant to be a job, this was meant to be just to resuscitate the patient and move out. But this entity needs to be self-sustaining. That is the way that is going to create permanent capital for this business to enable it to go from strength to strength, so that every year we can come here and celebrate our successes and not worry about where the next stakes cheque is coming from."
He said more and more people were wanting to come to Cape Town to race. Therefore expansions would be taking place at Milnerton with more boxes and new tractors and technology to prepare the tracks to enable them to handle the increased traffic. However, he hinted that a new training facility is also beeing sought to cater for the increased numbers.
He dropped his next bombshell when saying it was madness for Cape Breeders to be sending some of their best horses up to the Johannesburg Sales. He pointed out that with a crowded international calendar overseas buyers would only want to be coming to one sale in South Africa and with Cape Town being in the African Horse Sickness Free Zone, with it's state of the art quarantine station, it made sense that "when the EU process (exports) is complete" they would want to come to the Cape Sale. He encouraged the Cape Breeders to therefore send their best horses to the Cape Sale (Cape Premier Yearling Sale).
He mentioned the well documented Gold Circle R500 million takeover process which would go to a Gold Circle members vote on September 19.
He said the plan was for Hollywoodbets and himself to do in Durban what they had done in the Cape.
He said "Coastal Racing" in Durban and Cape Town had the pre-emiment races the country had to offer and he hoped to bring to KZN the same excitement which had been happening in Cape Town.
He then dropped his biggest bombshell by saying the biggest challenge facing South African racing at present was an integrity issue. He said as Cape Racing was a funder of the NHA he had the opportunity to ask certain questions and he said, "It is absolutely clear to me we have a doping issue."
He said the integrity of racing was fundamental, "otherwise what are we building."
He said a recent rule change disallowing intra articular injections within seven days of a race would be followed by more rules changes.
He said if other racing jurisdictions did not agree with his zero tolerance stance there would be a line drawn between racing jurisdictions, because he felt there should be a unilateral declaration of war against "those that cheat".
He said the intra articular injections taken close to or on race day allowed horses to run pain free and masking pain was not in the best interest of the horse. It was that aspect of "the cheating" which irked him the most as one who shared a love of the horse with most in racing.
He said examples of measures which might be taken were: horses being treated by veterinarians not approved by Cape Racing being barred from competing in Cape Town; cameras being installed in saddling boxes and saddling enclosures.
He said in conclusion, "I do not believe in being Switzerland" i.e he does not like to be neutral and liked to tackle problems head on.
He encouraged owners to buy more horses and spread them around more and asked breeders to breed more horses.
He said the years ahead would require team effort and help from all querters for all aspects of racing would be appreciated from those who were willing.
He recived a stirring round of applause.
The ROA were apparently not unhappy with the speech and said in a letter to the Sporting Post, "The ROA Board wishes to state that it agreed with the operators not to host future awards. The emphasis of the ROA as an entity, as determined by its current Board, is not on hosting hospitality functions, but on its non-profit endeavours for the benefit of owners, trainers, grooms and horses."
Bloodstock South Africa (BSA), who host the National Yearling Sale, might not have been enamoured by the speech.
A strongly worded social media message also surfaced today (Monday) questioning whether it was not a conflict of interest for an owner to be able to see what the NHA were doing. It also questioned whether together Bortz and the NHA had brought racing into disrepute by saying doping was the biggest problem when in fact there was no proof of any rule having been breached and a new rule had to be brought in to stop a practice which had been legal for years. They also pointed out there was nowhere in the racing rules which allowed an operator to prevent  trainers from racing on their courses.
Turf Talk must clarify they are totally opposed to doping and agree there should be zero tolerance, but the above social media message did provide some room for debate over some aspects of Greg's speech.
Nevertheless, it was a speech which will be remembered in years to come and could be called Bortz's "cross the Rubicon" moment, because it contained more announcements of exciting plans than anything he has said before.
There is no turning back.
He even said at one point during the speech, "So much for early retirement, it doesn't seem to be working out too well."
Kevin Sommerville was on stage to receive numerous awards on behalf of Gaynor Rupert's Drakenstein Stud, including for Champion Breeders and Champion Owners. (Picture: Wayne Marks).
Cape Award Winners In Stark Contrast To Equus Awards
A couple of weeks ago there was one controversial Equus Award and a couple of closely fought ones which some questioned.
However, in all cases bar one the Cape Breeders awards on Friday night saw the losing protagonist at the Equus Awards gaining redemption.
The only close fought award the Equus and Cape Breeders awards agreed upon was Princess Calla being named Horse Of The Year. This was at the probable expense of Charles Dickens on both occasions.
Charles Dickens did walk away with four awards on the night though, being champion three-year-old in both the racing awards and breeders awards, champion miler in the racing awards (there is no champion miler award in the breeders awards) and he was the racing awards Horse Of The Year.
See It Again was expected to win the Equus Middle Distance Champion award, which controversially went to Hollywoodbets Durban July winner Winchester Mansion. However, good sense prevailed in the Cape Breeders awards in this category when See It Again ousted Jet Dark, Winchester Mansion and Charles Dickens.
Make It Snappy was the only dual Gr 1-winning three-year-old filly last season and beat four older Gr 1 winners when winning the Cartier Paddock Stakes, so most were surprised when Bless My Stars won this category at the Equus Awards. A valid case can be made for Bless My Stars, but Make It Snappy ousted her and None Other in this category in the Cape Breeders awards.
Gimme A Prince was unlucky to go home empty-handed from the Equus awards. However, the panel for the Cape Breeders awards preferred this dual Gr 1 winner's overall form compared to Equus Award winner Isivunguvungu in the Champion Sprinter category.
They also preferred Gimme A Prince as Champion Older Male, being a dual Gr 1 winner and Gr 2 winner, and he ousted much travelled Equus award winner in this category Trip Of Fortune (One Gr 1 win, two Gr 2's and a Gr 3) as well as Jet Dark and Winchester Mansion.
The Equus Awards often put a lot of emphais on the clashes between two protagonists when making their decisions, but the Cape Breeders panel rather looked at the overall achievements in the two-year-old male category, which saw Lucky Lad ousting Equus award winner Sandringham Summit, despite their only Gr 1 clash going the way of the latter.
In the two-year-old fillies award, the only Gr 1 winner among the nominations, Bavarian Beauty, was snubbed at the expense of Winter Cloud, but this was not unexpected because she finished a good second to the runaway Equus Award winner in this category, Mrs Geriatrix, in the Gr 1 Allan Robertson Sprint, while Bavarian Beauty's win in the Gr 1 Douglas Whyte Stakes was without Mrs Geriatrix in the field.
All of the other awards went as expected.
See below for the full list of winners in both the Racing and Breeders awards.
CAPE RACING AWARDS:
Winners are highlighted in BOLD.
– My Golly Molly
– Outlaw King
– Underworld
– Beach Bomb
– Distant Winter
– October Morn
– Winter Cloud
– Rascova
– Charles Dickens
– Cousin Casey
– Ciao Bella
– Make It Snappy
– Golden Hostess
– Al Muthana
– Gimme A Prince
– Jet Dark
– Trip Of Fortune
– Winchester Mansion
– Going Up
– Kwinta's Light
– Marina
– Bereave
– Gimme A Prince
– Rio Querari
– Al Muthana
– Charles Dickens
– Trip Of Fortune
– Jet Dark
– Winchester Mansion
– Baratheon
– Crome Yellow
– Navy Strength
– Salvator Mundi
– Thefutureisbright
Mr S H Feni
Mr J M Solomons
Richard Fourie
Justin Snaith
Drakenstein Stud (Nom: Mrs G A Rupert)
– Charles Dickens
– Gimme a Prince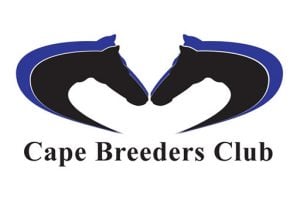 CAPE BREEDERS AWARDS 2022-23
Award
Horse
Breeder
Champion 2 Year Old Colt
Lucky Lad
Varsfontein
Outlaw King
GJ Armitage
Sandringham Summit
Varsfontein
Champion 2 Year Old Filly
Bavarian Beauty
Maine Chance Farms
Cala Muretta
Varsfontein
Distant Winter
Drakenstein Stud
Winter Cloud
Drakenstein Stud
Champion 3 Year Old Colt
Anfields Rocket
Klawervlei
Charles Dickens
Drakenstein Stud
See It Again
Drakenstein Stud
Son Of Raj
S. Chetty
Champion 3 Year Old Filly
Bless My Stars
Varsfontein
Make It Snappy
Ridgemont Highlands
None Other
Wilgerbosdrift & Mauritzfontein
Champion Older Male
Gimme A Prince
Khaya Stables
Jet Dark
Drakenstein
Trip Of Fortune
Drakenstein
Winchester Mansion
Drakenstein
Champion Older Female
Desert Miracle
Wilgerbosdrift & Mauritzfontein
Princess Calla
Maine Chance Farms
Rain In Holland
Drakenstein
Champion Sprinter
Gimme A Prince
Khaya Stables
Isivunguvungu
Narrow Creek Stud
Princess Calla
Maine Chance Farms
Stayer of the Year
Future Pearl
Drakenstein
Nebraas
Al Adiyaat
Salvator Mundi
Varsfontein
Son Of Raj
S. Chetty
Champion Middle Distance
Charles Dickens
Drakenstein
Jet Dark
Drakenstein
See It Again
Drakenstein
Winchester Mansion
Drakenstein
Broodmare of the Year
Demanding Lady
Drakenstein
Freudiana
S. Chetty
Imperial State
Varsfontein
Imvula
Drakenstein
Sea Point
Drakenstein
Townsend
Varsfontein
Outstanding Breeder
Drakenstein
Stallion of the Year
Gimmethegreenlight
Trippi
Outstanding New Stallion
Danon Platina
Fire Away
Lancaster Bomber
Breeder Of The Year
Drakenstein
Horse Of The Year
Princess Calla
Special Achievement Award
Trippi
Hollywoodbets have naming rights for four racescourses around the country, including Hollywoodbets Greyville, and they sponsor the country's premier race, the Hollywoodbets Durban July, among other races. (Getty).
How Bookmakers Became The Punters' Friends
Mike Moon (The Citizen)
Hollywood, Betway and WSB pour money into the local game.
It is a grand irony that the late, largely unlamented, racing firm Phumelela spent decades fighting bookmakers over various issues, yet now, half a dozen years later, bookies have pretty much taken over the game in South Africa.
During the past week, KwaZulu-Natal operator Gold Circle announced it intended selling all its interests to Hollywoodbets, a Durban-born company that has become a global outfit richer than Croesus, and financier Greg Bortz.
This rescue job follows the phenomenal one Bortz and Hollywoodbets performed on Cape Town racing in 2022.
Then, international bookmaker Betway unveiled a major sponsorship initiative with 4Racing – the company that rose from the ashes of Phumelela and now runs Highveld and Eastern Cape racing.
The Gold Circle Racing Club board, anticipating an R80-million loss in the year to 31 July 2023 and a R100-million loss in the following year, has urged its members to accept an offer of R400-million from Hollywood Sportsbook Holdings, bolstered by R100-million from Borz.
The rationale is that the buyers have the survival of racing at heart, as proven by their revamp in Western Cape. This is in stark contrast to Phumelela's old courtroom argument that bookies were trying to bleed the game dry.
One of Phumelela's moans was that bookmakers were offering the so-called "open bet" – mirrored tote odds – thus denying operators their rightful gambling turnover. Another was the pencil men not paying enough for the television picture beamed into betting shops.
Leading the charge in that Quixotic interlude was Phumelela CEO Rian du Plessis, a close associate of the infamous Markus Jooste. The latter had fallen for the magic of horseracing and, in a style reminiscent of his Steinhoff machinations, got his tentacles into most corners of the game.
For example, Jooste's racing company Mayfair Speculators was the second largest shareholder in Phumelela – through an entity called Kalamojo Trading. Phumelela was known to be a generous payer of dividends, while Du Plessis conjured up a phalanx of new betting enterprises and partnerships with other wagering companies … but that's another story.
When Steinhoff hit the fan in late 2017, everything linked to it took a knock, including Phumelela – which also got hammered by an absurd and illegal ruling from Public Protector Busisiwe Mkhwebane that the company no longer get its mandated 3% cut of betting turnover to keep racing running.
Du Plessis stayed on as CEO for a while but eventually quit when Phumelela's finances looked a tad rosier (though they surely weren't in the long run).
When Covid and bad management eventually did for Phumelela, Du Plessis popped up unexpectedly to voice support for a rescue bid by British bookmaker Betfred. This from a sometime sworn enemy of the oddsmakers had the industry aghast and Mary Oppenheimer Daughters (MOD) easily won the contest to take over Highveld and EC racing.
4Racing was the company set up for the task and it has got things ticking over in an orderly and respectable fashion over the past couple of years.
Betway, which had already announced a massive R5-million sponsorship for Joburg's biggest race, the Summer Cup, in late November, this week underlined confidence in the new, bookmaker-friendly environment at Turffontein Racecourse.
Betway will sponsor 13 race days on the Highveld and in Eastern Cape, with bonus incentives and stakes increases.
The Betway Spring Series kicked off on Friday at Fairview with the Betway Jockey Club Stakes. It concludes with the Joburg Spring Challenge at Turffontein on 7 October.
Betway will also sponsor the Grade 3 Graham Beck Stakes on Charity Mile day in October and the Victory Moon Stakes day in November.
With rival World Sports Betting having already joined the trend with major race sponsorships in all centres, there seems to be no stopping the bookie heist.
Max The Otter has a shout in race 7 (Picture: Wayne Marks).
Hollywoodbets Durbanville Preview 5th September 2023
Cape Racing
Strata gets the ideal set-up in Race 1 at Hollywoodbets Durbanville over 1000m, having found six panels a stretch at her most recent tries. The speedy Canford Cliffs filly with decent Maiden form will attempt to go all the way.
From draw 3, she figures to obtain the run of the race, pacing it out with the well-exposed Ponte Vecchio early, though she will need to find extra to resist widely drawn, likely improver, Future Star's closing bid.
Strata is trained by Candice Bass Robinson and ridden by Aldo Domeyer. A market watch is advised before committing, however.
There are a couple of first timers, La Divina (Vercingetorix) and Bytheliteofthemoon (Gimmethegreenlight) sired by top stallions worthy of respect.
A pedigree check of Gravity in Race 2 enhances confidence. The Querari colt is out of Earth's Orbit, a brilliant and speedy race-mare who loved the Durbanville bends. Gravity should also be able to race handy and kick on early down the favoured inside rail, having shown early pace at recent outings when supported.
Justin Snaith and Grant van Niekerk team up with Gravity, and they will try to stave off Connery (also bred to be a smart sprinter being by What a Winter ex Jo's Bond), Head Girl, the erratic William West and likely 2nd start improver, Casino Ace.
The P6 looks particularly challenging. Punters keen to short select may gamble on three candidates in Race 6 – Diamond Rock, Naushon, and Red William. The former has steady Maiden form but cannot get too far back like last time. Likewise, Naushon seems overdue to shed his Maiden but should not give too much start. In contrast, Red William has the speed to get over from a wide gate and race upfront – preferred tactics at the country course. Apache Chief and Get Impressed are others to consider for wider perms.
Race 7 is a bewildering Class 4 over 1600m. Max the Otter has hidden form and may wake up at a price: enigmatic, deep closer, Tothemoonandback gets blinkers to aid his cause; Shavout is the lone speed and a threat to wire this field, while super-fit, Kimball O Hara should be dashing home late.
Download the racecard here:
Equus award-winning writer Michael Clower has his second racing thriller and sixth book overall on the market (Picture: Gold Circle).
Dick Francis, Move Over For Michael Clower
Book review by Gold Circle's Michele Wing
STITCHED UP by Michael Clower
Genre: Crime Fiction
Pages: 240
Andrew Harrison dropped a book on my desk and said, "Mish, I need a book review from you". A quick look at the cover and I responded, "pleasure".
It was nearing the end of a long racing season, and I could do with a good read, I thought.
A week later, after boarding a flight to Johannesburg, I quickly clicked my safety belt before sitting back to open Stitched Up by Michael Clower and read the first line.
"'Hi Rod'. The man stopped me in my tracks as I made my way from the Newbury winner's enclosure to the press room."
By the second page, I was hooked. I can't say I heard the air hostess make her customary announcements and simply nodded as she came by with refreshments. Amateur jump jockey and racing journalist, Rod Hutchinson was set up and banned by the British Horseracing Authority for 5 years, for allegedly taking a bribe to lose on an odds-on favourite. Furthermore, sports-all.com suspended him on full pay for three months, in which time he had to come up with sufficient evidence to cancel the ban, or else have his employment terminated. In Rod Hutchinson's quest to prove his innocence, he aggravates those intent on silencing him exposing crime in the jump racing world. I find myself turning the pages more quickly.
With the co-pilot requesting cabin crew to take their seats for landing at OR Tambo, I silently groan as the relationship between Rod and lawyer Sue Tomlinson looks to be developing into something more than just professional. It would have to wait and I reluctantly close the book for now.
I apologised to the air hostess on my way out for my lack of attentiveness. "Not to worry", she said, "I could see you were engrossed". I smiled weakly.
A few days later, I pick up the book again on my return flight home and finish it before landing at Oribi Airport in Pietermaritzburg. I hold the book in both hands, and whilst looking at the cover, reflect on how the author wove the plot into the story from the first chapter. The vivid descriptions of events and understanding of the world of jump racing when the sport was perhaps not as regulated as it is today, led to a wonderfully entertaining read. Move over Dick Francis, here is Michael Clower. A recommended read to all and not just those racing enthusiasts.
Turf Talk Editor: Michael Clower was a renowned racing journalist for such publications as the Racing Post and won an Equus Media Print award when writing from his Cape Town base for various newspapers which their racing pages out to the Gold Circle Publishing department. he has written four widely acclaimed racing biographies:
Mick Kinane, Big Race King (The Sporting Life's Racing Book Of The Year)
Champion Charlie
The Legend Of Istabraq
Kings Of The Turf
His first racing thriller was "Riding For A Fall" ("A fast moving action-packed book well up to the standard of his racing biographies (Sporting Post).
Jockey Flavien Prat rides Flightline to win the Longines Breeders' Cup Classic (Reuters).
Flightline Makes £24million In First Year At Stud
Owen Goulding (The Irish Sun)
Flightline has earned a staggering £24million in his first year at stud as he bids to become a breeding superstar like his British equal Frankel.
The John Sadler-trained superstar won all six of his races, including four Grade 1 contests.
He flew onto the radar with his 19-length demolition job in the Pacific Classic at Del Mar on his penultimate start and was sent off 4-9 for his final start in the Breeders' Cup Classic.
Flavien Prat was so confident that at the three-furlong pole, he was looking around for dangers as he tanked up alongside Life Is Good.
That rival had set a suicidal pace and faded badly out of contention, but Flightline was doing cartwheels as he sauntered to an eight-length win.
Longines named him the world's best horse in 2022 following his on-track exploits and he was rated just a few pounds off Frankel by Timeform.
The comparisons to Britain's greatest ever horse Frankel have been constant and that battle is set to continue as Flightline enters his stud career.
Flightline has just completed his first season at stud and covered 152 mares, all of whom were carefully chosen.
The likes of 2019 Canadian champion juvenile filly Curlin's Voyage, Breeders' Cup winners Belvoir Bay, Bar Of Gold and Unrivaled Belle have all visited Flightline in his first year.
And at £158,000 ($200,000) a pop, Flightline has earned an eyewatering £24m in his first year of retirement.
His on-track earnings of £3.3m pale in comparison and it's unsurprising that connections opted to retire him while he's happy and healthy.
In Flat racing, the real money is in the bloodstock industry, with Dubawi being a prime example.
He won three Group 1 races in a two-year career that saw him earn £700,000.
Dubawi covered 165 mares in 2022 at £250,000 a time, meaning he earned a staggering £41m.
He was offered for just £25,000 in 2006, but after all his success, you'll need £350,000 this year to command his services.
Although there's a solid debate for Flightline being Frankel's equal on the track, he has some way to go to match him off it, as that trend is already happening for Frankel.
Frankel has already sired nine Group 1 winners in his stud career to date, with his most expensive horse bought for £3.1m.
On average, his horses are bought for £300,000 and his stud fee grew to £275,000 in 2023.
Having started out at £125,000 in 2013, it was upped again in 2018 to £175,000 and then £200,000 in 2022 as his progeny continued to thrive.
Flightline's progeny will be put under the microscope in a few years time and if his first crop prove to be anything like him, his stud fee is likely to continue growing.
Image: Sydney Town 1810, First Race in Australia, Harold Freedman
Today's Question
Why are races run clockwise in New South Wales, Australia?
Question answer at the bottom of the newsletter   
The first approved race meeting in Sydney was held in Hyde Park Sydney in October 1810. Governor Macquarie sanctioned the race and members of the 73rd Regiment raced their horses. The course was marked out 1 ¼ miles in circumference. A grandstand for the ladies of the colony was positioned between Park and Market Streets. The story goes, that the grandstand was positioned in such a way that Mrs Macquarie did not get the sun in her eyes, and that is why they race clockwise in NSW.