Wincester Mansion might have won South Africa's most celebreated race but he was nevertheless a shock recipient of the Equus Middle Distance award (Candiese Lenferna Photography).
Furore Surrounds Equus Middle Distance Award
The word "shock" was used by Turf Talk last night to describe the announcement of the Equus Middle Distance award.
However, apparently we were not outliers in this regard because it has been revealed just about the entire Equus Awards function room was stunned.
Questions are now being asked on platforms frequented by media personnel on how it went wrong and how can it be prevented from going wrong again.
The award went to the Hollywoodbets Durban July winner Winchester Mansion, who performed at least 5kg below the three-year-old runner up in the race See It Again, as he is a year older and received 3,5kg from the latter.
See It Again's runner up finish in tihe July was in fact rated the best performance of any horse over any distance of the whole season by one of the country's most respected racing analysts, Karel Miedema.
Furthermore, Winchester Mansion's only other middle distance win was in a Gr 3, while See It Again won two prestigious Gr 1s, the Splashout Cape Derby and the Gr 1 Daily News 2000.
He would likely have been a landslide winner of the award if it had been left to the purists, who would have take into account the merit of each performance by using various factors such as weight, the class of the race, the class of the opposition, formlines and  the visual impression created.
Gaynor Rupert, whose Drakenstein Stud owns and bred Winchester Mansion, said during an interview shortly after the July, "I bred both (Winchester Mansion and See It Again) and See It Again is owned by my good friend Nick (Jonsson), so I would have been very happy … no I am very happy because if you think that See It Again as a three-year-old carried 3,5kg more in weight, he is a phenomenal racehorse. So we were well weighted and that's the July … it's a handicap."
Judging on those words the award would likely have also taken her by surprise.
Trainer Brett Crawford spoke to Turf Talk on Wednesday while on his way to the Equus Awards and only spoke about his three-year-old filly nominee Make It Snappy, who was ironically expected to win the Champion Three-year-old filly award but didn't.
There are three facets to the Equus voting process, a points table where horses gather points based on finishing position in Graded races, a public vote and an expert panel.
In this case it seems to have failed on two scores.
A rule was put in place that age restricted races do not count towards the points tables. So See It Again's two Gr 1 wins did not gather any points towards the Middle Distance award and in fact he had to rely on a special ruling to just be nominated (Only the top five on the points table are automatic nominations, although the Equus commitee are allowed to intervene in the case where an obviously good candidate is not in that top five – he was in sixth place thanks to his July second and Champions Cup second).
The second downfall was the public vote. In country's with horseracing cultures people have a better chance of understanding that in terms of prestige winning the like of the weight for age Cheltenham Gold Cup is above a win in the most popular race, for example the Grand National, and winning the Cox Plate is above winning the Melbourne Cup, with both the Grand National and Melbourne Cup, despite their fame, being handicaps.
However, in South Africa the only horse who is ever heard about by the vast majority of the public is the July winner. In South Africa the understanding of handicapping is frankly poor in most realms, so Winchester Mansion probably won the public vote and by all accounts he must have won it by a landslide.
This would have left See It Again needing a landslide win in the expert panel vote. Even this panel can not please everybody as opinions can be divergent. Most racing purists would have argued See It Again to be the only candidate based on overall middle distance performances coupled with formlines, but some might have argued in favour of a horse like Puerto Manzano, who won two open Grade 1s on a course that suited him, including a weight for age one and a handicap, in which he was the joint best peformed horse at the weights, plus he added two Gr 3's at the same course. It was said long before Puerto Manzano's downfield run in the July that he would not be suited to the course. Other panellists might have counteracted the argument for Puerto Manazano by pointing out Johannesburg open Grade 1s tend to be weaker than Cape Town and Durban ones and they might have attempted to prove this by looking at formlines.
However, this year's Middle Distance award was not just wrong in the opinion of a few detractors, but was palpably wrong in the minds of just about everybody in the racing industry.
And this appeared to be due to an apparent flaw in the voting system.
We should at least get back to a system where the powers that be are only criticised by a few for having "wrong" opinions.
One suggestion was the public vote should go towards a separate award and this in fact happens in Hong Kong where there is both a "Most popular Horse Of The Year" and most popular jockey of the year award annually.
There was also a question of how much advertising was done for the public vote and how many people actually voted.
One suggestion was there should be "an Oombudsman" to ensure a flaw in the voting system does not prevent a credible result.
A,N. Other suggested the public vote should just act as a swing vote in the case where two horses are virtaully inseperable, as happened with Captain's Ransom and Jet Dark for the Horse Of The Year award last year.
Turf Talk's suggestion is the awards should have a panel of dedicated racing analysts who are capable of rating performances with a good degree of accuracy and then afterwards their individual votes and the rationale behind them should be revealed and published.
Any flaws can then be seen and the flaws can be ironed out … or will there then just be a new round of opinions, not on best horses but on worst flaws!
Ulimately, the Equus Awards seldom disappoint if controversy is their aim, but the noise is usually downed out quickly by a combination of the mists of time and a change in focus to the season ahead.
The awards are said to be important for the stud book, but in a few years time astute buyers and breeders will know who the deserved winners were. However, that is little consolation for trainers and owners who should have had a boost to their CVs or an addition to their display cabinets.
Freelance Cape Town-based Photographer Chase Liebenberg
Chase Liebenberg Wins The Equus Still Photography Award
Chase Liebenberg won the Equus Still Photography award and deservedly so as his superb photographs are used by a variety of sources in racing.
His winning photograph of the three below submissions, together with their well thought out headings and "creative rationales", was the first one, which magnicently depicts a trimphant moment for jockey Aldo Domeyer and the connections of the superstar Candice Bass-Robinson-trained Charles Dickens shortly before he crosses the line to win the Gr 1 Hollywoodbets Cape Guineas:
GREAT EXPECTATIONS:
Charles Dickens very well might be the horse of a generation and of course with that comes the Charles Dickens writings of Great Expectations. On Hollywoodbets Cape Guineas day he fulfilled some of those expectations! Charles delivered a grade one victory for the Bass Stable, one that eluded Mike Bass his entire racing career and when passing the torch to his daughter Candice, it was one race the family always wanted to win! The image somes up huge amounts of emotion, effort and hard work into making it all possible. The victory was also a first for Aldo Domeyer and Mrs Gaynor Rupert in the illustrious history of the Cape Guineas. 
JUBILATION:
Isivunguvungu was triumphant in the Gr1 Computaform Sprint for Peter Muscutt and the Hollywoodbets team! Richard Fourie saluted the jam packed Turffontein crowd after passing the line on the son OF What A Winter.
THE SPEED OF DEFEAT:
This year's WSB Met has gone down as one of the strongest in history. Coming down to the wire, Kommetdieding had his sights on back-to-back Met victories but in less than the blink of an eye Jet Dark clinched victory with Richard Fourie aboard. The image drives home the emotion of defeat in the expression portrayed on Gavin Lerena's face. This truly is an image that tells a story in a matter of seconds. 
It is not surprising Chase has ended up in racing as he comes from a family steeped in the sport.
His grandfather's brother was jockey Frankie Serra and his other great Uncle was jockey-turned-trainer Dennis Houston who won the Met on Thorium in 1949.
Chase's mother Wendy Michel was an assistant trainer for many years who worked for Terrance Millard, Mark Watters, Mike de Kock and for the majority of her career for the Kannemeyers.
Ex-Jockey Genevieve Michel, who was the first female to be accepted into the South African Jockeys Academy and the first woman to ride in the Met, is Chase's half-sister.
Chase quipped, "So I don't come from a bad broodmare side."
He continued, "I worked for Charles Faull's Form Bloodstock for four years while I was putting myself through university. I studied advertising and design and then I left racing, I wasn't particularly interested in racing. 
I worked in retail advertising for a while and then actually did some work for Mike and Matthew De Kock with the old Onamission Syndicate who owned Puget Sound. It was really successful and had about 100 owners way-back-when when syndicates weren't really a thing. So then I decided to start my own business. Drakenstein Stud and Bass Racing picked me up the mpoment I said I was going freelance and Sporting Post also picked me up for photography … and the rest is history I guess."
 He added, "I have been very blessed with the clients I've picked up on the way, I've got a very long list of clients, especially the like of Sporting Post, Hollywood, World Horseracing, Cape Racing – I'm very grateful to all of them. If it wasn't for them I wouldn't be where I am."
Chase only did photography in his first simester at University.
He revealed, "I never took photography as a major subject but working at Form Bloodstock Charles Faull helped me a little bit with photography. I did a bit of phographic work with him while I worked there. But the bug never really bit until Lance Benson and Kiki Miedema got hold of me. They were looking for a photographer in Cape Town and they wanted  somebody new and fresh. I had a camera so I gave it a bit of a go and I must say I really have to give a lot of credit to my Uncle Derek Serra, who is a photographer. Another person who really helped me from dot is Liesl King. She has been a massive inspiration and a massive help. John Lewis is another one. He is an amazing photographer and I'm very blessed and lucky to have them to support me. I think we in South Africa are very blessed to have so many good photographers, more than many other places in the world."
Chase is one of the official on-course protographers in Cape Town and he said, "
There's a lot of clients I'm working for and hopefully one of those horses that passes the line first is a a way for you to try and do them proud."
Chase thoroughly enjoyed Equus Awards night, sharing the many triumphs on the night for Drakenstein and the Bass's (at whose table he sat), and he made particular mention of comedian Nik Rabinowitz.
He said, "The 

comedy act that they had in between by Nik Rabinowitz was absolutely 
hysterical. He pulled no punches and it didn't matter who or where you were in the room he was going to give it to you!! It was a lovely evening."
Jo Mari Fourie enjoying her role at Riethuiskraal Stud (Cape Racing). 
Cape Racing
Jo Mari Fourie is living a dream working with thoroughbreds at Riethuiskraal Stud, on the banks of the Goukou River, 15kms out on the approaches to Stilbaai. Humbly describing herself as "just a small-town girl from Maclear in the Eastern Cape" who grew up on a farm with boer-perde, regular tent-pegging/gymkhana shows and surrounded by tough, accomplished endurance riders, this effervescent young woman is now helping manage Advocate Altus Joubert's boutique bloodstock operation.
Her grandparents' farm also had cattle and crops, but Jo Mari's first love is horses, having worked with them from when she was a kid, getting familiar with their habits and peculiarities whilst grooming them. Her horsey background was further extended through wise counsel from her aunt, who was then involved at Golden Acres Stud in the Natal Midlands.
"THIS IS A DREAM OF MINE AND A BIG OPPORTUNITY – IT'S ALSO A BIG LEARNING CURVE." ACKNOWLEDGED JO MARI GRACIOUSLY. SHE HAS NOW WORKED HER WAY UP TO A MANAGEMENT POSITION AT RIETHUISKRAAL.
The extensive property, with calcium rich soils and plentiful spring water, dates to 1834. Adv Joubert bought it 23 years ago from internationally renowned novelist, Wilbur Smith, noted for brilliant storytelling and adventuresome tales of daring – do set in a historical Southern Africa context.
Joubert now has scores of broodmares on the Stud – Anna Capri and Vistula are the biggest current names. He bred National Colour, Equus Horse of the Year in 2006 – arguably one of SA's fastest-ever sprinters who won in Dubai and was beaten a whisker in the UK's G1 Nunthorpe. Crimson Palace, a brilliant performer in SA and a G1 winner in 2004 of the Beverley D in the USA, plus Summer Cup 2010 heroine, Flirtation, are other luminaries.
Fourie is responsible for producing the next generation of champions from Riethuiskraal." We have an amazing team of 13 workers. It takes hard work and diligence as we try focus on each horse in our care. I feel we will build the farm up that way, together." Currently, around 55 yearlings pass annually through their conditioning and preparation system before being sent to auction.
Fourie is quick to acknowledge the guidance of people around her. Stud and Operations manager's, Kassie Robbertze (since emigrated to work on Lionel Cohen's farm in Australia) and Cornelius Africa were not just respected and experienced colleagues but seen as genuine '" mentors."
It's clear this true equestrian find fulfillment working in a beautiful outdoors environment where everything is founded around the well-being of young foals, yearlings, and mares. In pursuing her passion for horses and showing a willingness to learn, matched with boundless enthusiasm, Jo Mari is proving a real asset at Riethuiskraal.
Progeny of the top Drakenstein Stud stallion Trippi (pictured above alongside a statue of himself) i.e. Charles Dickens, Jet Dark, Trip Of Fortune and Winchester Mansion, are prominent nominees for the Cape Racing awards to be held on September 1. (Picture: via Facebook) 
Cape Racing And Cape Breeders Club Awards Nominees
Cape Racing and the Cape Breeders Club will honour and acknowledge the region's equine and human star performers of the 2022/23 season at the traditionally combined awards function held at Hollywoodbets Kenilworth Racecourse on Friday, 1 September.
In what has been a turnaround season of some proportions under the new management team, horseracing in the Cape has made giant strides in a relatively short time with substantially boosted stakes, revised programming, and the introduction of some unique business initiatives, which have collectively lit the flame of stakeholder passion and set the platform for some top-class action on the track.
A glance down the list of Cape Racing and Cape Breeders Club nominees in the various categories for the 2022/23 awards evokes wonderful memories of some of the greatest racing action we have enjoyed in many years.
The influence of Drakenstein's End Sweep champion Trippi runs like a golden thread through the nominee list.
The handsome chestnut colt Charles Dickens is a dual Gr1 winner and undisputed public favourite.
Another product of the champion farm is Hollywoodbets Durban July hero Winchester Mansion, together with the 2023 WSB Cape Town Met winner Jet Dark who is back at his beautiful home and looking to break through as a new generation sire.
And yet another son of Trippi in Trip Of Fortune who travelled North to gain his elite level prize at Turffontein in the HF Oppenheimer Horse Chestnut Stakes.
The exciting Drakenstein Stud-bred See It Again looks to be one of the most exciting prospects for the season ahead.
His name is on the nominee list, with the Varsfontein-bred Gimme A Prince and Sandringham Summit adding further sparkle. At the same time, who will forget the silence that descended on Hollywoodbets Kenilworth when Al Muthana downed Charles Dickens' colours in the L'Ormarins King's Plate!
The Ridgemont-bred dual Gr1 winner Make It Snappy is there in the lights, with other Grade 1 game-changers nominated, including Klawervlei Stud's Anfields Rocket, Steve Chetty's SA Derby winner Son of Raj and dual Gr1 winning speed demon Isivunguvungu, who first saw the light of day at Narrow Creek Stud.
The nomination lists boast many bright stars, with the Maine Chance-bred Equus SA Horse of The Year candidate Princess Calla yet another proud product of the Cape.
Cape Racing nominees:
JUVENILE MALE OF THE YEAR
My Golly Molly
Outlaw King
Underworld
JUVENILE FEMALE OF THE YEAR
Beach Bomb
Distant Winter
October Morn
Winter Cloud
Rascova
3YO COLT OF THE YEAR 
Charles Dickens
Cousin Casey
3YO FILLY OF THE YEAR 
Ciao Bella
Make It Snappy
Golden Hostess
OLDER MALE OF THE YEAR 
Al Muthana
Gimme A Prince
Jet Dark
Trip Of Fortune
Winchester Mansion
OLDER FEMALE OF THE YEAR 
Going Up
Kwinta's Light
Marina
CHAMPION SPRINTER OF THE YEAR 
Bereave
Gimme A Prince
Rio Querari
CHAMPION MILER OF THE YEAR 
Al Muthana
Charles Dickens
Trip Of Fortune
CHAMPION MIDDLE DISTANCE HORSE OF THE YEAR 
Jet Dark 
Winchester Mansion
CHAMPION STAYER OF THE YEAR 
Baratheon
Crome Yellow
Navy Strength
Salvatore Mundi
Thefutureisbright
WORK RIDER OF THE YEAR
CHAMPION APPRENTICE
CHAMPION JOCKEY
CHAMPION TRAINER
OWNER OF THE YEAR
HORSE OF THE YEAR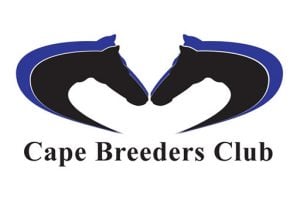 CAPE BREEDERS AWARDS 2022-23 NOMINEES
Award
Horse
Breeder
Champion 2 Year Old Colt
Lucky Lad
Varsfontein
Outlaw King
GJ Armitage
Sandringham Summit
Varsfontein
Champion 2 Year Old Filly
Bavarian Beauty
Maine Chance Farms
Cala Muretta
Varsfontein
Distant Winter
Drakenstein Stud
Winter Cloud
Drakenstein Stud
Champion 3 Year Old Colt
Anfields Rocket
Klawervlei
Charles Dickens
Drakenstein Stud
See It Again
Drakenstein Stud
Son Of Raj
S. Chetty
Champion 3 Year Old Filly
Bless My Stars
Varsfontein
Make It Snappy
Ridgemont Highlands
None Other
Wilgerbosdrift & Mauritzfontein
Champion Older Male
Gimme A Prince
Khaya Stables
Jet Dark
Drakenstein
Trip Of Fortune
Drakenstein
Winchester Mansion
Drakenstein
Champion Older Female
Desert Miracle
Wilgerbosdrift & Mauritzfontein
Princess Calla
Maine Chance Farms
Rain In Holland
Drakenstein
Champion Sprinter
Gimme A Prince
Khaya Stables
Isivunguvungu
Narrow Creek Stud
Princess Calla
Maine Chance Farms
Stayer of the Year
Future Pearl
Drakenstein
Nebraas
Al Adiyaat
Salvator Mundi
Varsfontein
Son Of Raj
S. Chetty
Champion Middle Distance
Charles Dickens
Drakenstein
Jet Dark
Drakenstein
See It Again
Drakenstein
Winchester Mansion
Drakenstein
Broodmare of the Year
Demanding Lady
Drakenstein
Freudiana
S. Chetty
Imperial State
Varsfontein
Imvula
Drakenstein
Sea Point
Drakenstein
Townsend
Varsfontein
Outstanding Breeder
TBA
Stallion of the Year
Gimmethegreenlight
Trippi
Outstanding New Stallion
Danon Platina
Fire Away
Lancaster Bomber
Breeder Of The Year
TBA
Horse Of The Year
TBA
Grazinginthegrass has won his last five starts and one of his five wins last season was a Listed event, so he might be in line for an award. (Pauline Herman Photography). 
East Cape Regional Awards Nominees
The Eastern Cape Regional Awards will take place on Saturday 9 September 2023 in the Bold Silvano Room at Fairview Racecourse to honour equine and human achievements during the Eastern Cape racing season.
The voting panel comprised Henk Steenkamp (Convenor); Dr Ashley Parker, Alistair Cohen; Trevor Reid and Greg Kotzen (non-voting panellist).
The following are the categories and nominees:
Champion two year old filly:
Idita
Joy And Peace
Luna Halo
Champion two year old colt/gelding:
Fairy Knight
Questor
Vision Of Wonder
Champion three year old filly:
Chere For Me
Ekoria
Tipsy Tina
Champion 3 year old colt/gelding:
Heathcliff
Khaya's Hope
Perfection
Champion older filly/mare:
And We Danced
Phedra
Santa Theresa
Champion older colt/gelding:
American Landing
Grazinginthegrass
Jaeger Moon
Champion stayer:
American Landing
Jaeger Moon
Wildest Dreams
Champion sprinter: 
Cliff Top
Cruise Control
Phedra
All nominees are in the running for the much sought-after Horse of the year Award.
Special Awards:
Polytrack track filly/mare
Polytrack track colt/gelding
Feature season trophies are also awarded to the human achievers.
These include Champion Jockey, Champion Local Jockey, Champion Groom, Champion Trainer, Champion Work Rider and Champion Owner.
Enquiries can be referred to Marilyn Smith, marilyn@racehorseowners.co.za or mobile 076 301 5449.
Alan Greeff (Picture: Pauline Herman).
Greeff to get Challenge off to winning start
Jack Milner (Tab4Racing)
Leg 1 of the Nelson Mandela Bay Poly Challenge will be run at Fairview on Friday and many owners will be hoping their horses will be able to claim the R250,000 bonus for any runner who can win all three legs.
Leg 1 is over 1200m with Leg 2, over 1400m taking place on Friday 29 September with the final event, over 1600m, on Friday 20 October.
If no horse can claim the top prize there is a R50,000 consolation bonus available based on a point system but they have to have run in all three legs and won at least one of them. A point system will determine the Consolation winner and will be allocated on the following basis – 1st 10, 2nd 6, 3rd 4, 4th 3, 5th 2 and 6th 1.
Alan Greeff has a strong hand in Leg 1 (Race 7) where he sends out four runners in Cliff Top, Port Louis, Inherit The Rain and Whatever Next and it would come as no surprise were they to dominate the race.
There is little doubt Cliff Top stands out in this line-up. He is at least 3kg better off with any member of the opposition and is the choice of stable jockey Richard Fourie.
He did disappoint in his only run over the course and distance, however, when a 5.25-length third behind countdown, which is some cause. But that run was his first around the turn and he will come on with the experience.
Port Louis was in good form for trainer Brett Crawford and is likely to be just as good, if not even better, for Greeff.
Port Louis has been best around 1400m so far and he ran well when runner-up behind Perfection on the Polytrack in March over 1600m so has no issues with the surface.
His draw of No 11 is a concern but he may as well chance his arm and attempt start to finish tactics to pull off this race.
He is an interesting entry because while he might find 1200m a touch sharp, if does win this the son of Louis The King has the opportunity to win all three legs.
Denis Schwarz takes the ride.
Inherit The Rain has been consistent without winning of late and will be doing his best work late, but he has a task ahead of him to beat his stable companions.
Jack Milner's selections
Race 1: 1 More For Me, 4 Ponderosa Pine, 2 Fiery Cliffs, 3 Ballycotton
Race 2: 1 Painite, 2 Wolfram, 3 Master Of Defense, 7 Smart Master
Race 3: 3 Launch Code, 7 The Charioteer, 1 US Open, 2 Regazzo Grande
Race 4: 2 Idabelle, 8 Public Benefit, 3 Defining Moment, 1 Holly's View
Race 5: 7 Lord Milori, 12 Saint Anastasia, 2 Jaspero, 6 Travel Master
Race 6: 5 Cherry Ano, 6 Quasimodo, 1 Bush Tracker, 3 Blonde Act
Race 7: 1 Cliff Top, 2 Port Louis, 4 Inherit The Rain, 3 Prince Of Fire
Race 8: 1 Gimme A Diamond, 10 Callmemrgreenlight, 7 Empire Blue, 6 Clap Of Thunder
BEST BET
Race 2 No 1 Painite
VALUE BET
Race 5 No 7 Lord Milori
BEST SWINGER
Race 2 1×2
BIPOT
R324
Leg 1: 1, 2, 4
Leg 2: 1
Leg 3: 1, 3, 7
Leg 4: 2, 3, 8
Leg 5: 2, 6, 7, 12
Leg 6: 1, 5, 6
PLACE ACCUMULATOR
R162
Leg 1: 1
Leg 2: 3, 7
Leg 3: 2, 3, 8
Leg 4: 2, 7, 12
Leg 5: 1, 5, 6
Leg 6: 1
Leg 7: 1, 7, 10
PICK 6
R2100
Leg 1: 1, 3, 7
Leg 2: 1, 2, 3, 4, 8
Leg 3: 2, 5, 6, 7, 12
Leg 4: 1, 3, 5, 6
Leg 5: 1
Leg 6: 1, 3, 5, 6, 7, 8, 10
JACKPOT 1
R100
Leg 1: 1, 2, 3, 4, 8
Leg 2: 2, 5, 6, 7, 12
Leg 3: 1, 3, 5, 6
Leg 4: 1
JACKPOT 2
R140
Leg 1: 2, 5, 6, 7, 12
Leg 2: 1, 3, 5, 6
Leg 3: 1
Leg 4: 1, 3, 5, 6, 7, 8, 10
Destiny Of Souls' win gave JP van der Merwe and Mike de Kock a double together.(JC Photos)
Van Der Merwe/De Kock Double, Matsunyane, Peter Doubles
JP van der Merwe rode a double for mike de Kock at the Vaal Classic track today and both Kabelo Matsunyane and Tony Peter landed individual doubles.
Van der Merwe goes to seven wins for the season achieved at a strike rate of 14.29%.
Mike de Kock goes to five wins at 26.32%.
Kabelo Matsunyane goes to six wins at 12%.
Peter goes to seven wins at 21.88%.
The horse in question is pictured above (Photo by Bob Coglianese/NYRA)
Today's Question
Which legendary five-times Horse Of The Year in America had his biggest money-winning year 60 years ago in 1963.
Question answer at the bottom of the newsletter   
Named Horse of the Year for five consecutive years from 1960 through 1964, Kelso was one of the most accomplished and unique thoroughbreds in the History of American racing.
Bred by Mrs. Richard C. du Pont and foaled at Claiborne Farm in Kentucky, Kelso was a son of Your Host out of the Count Fleet mare Maid of Flight. Gelded before his first start, Kelso made his career debut with a victory at Atlantic City Race Course on Sept. 4, 1959. Raced in the name of du Pont's Bohemia Stable, Kelso was initially trained by Dr. John Lee. After winning his debut, Kelso finished second in his other two starts as a juvenile and did not make his 3-year-old debut until after the Triple Crown races.
With new trainer Carl Hanford, Kelso began his 3-year-old season on June 22, 1960, with a victory at Monmouth Park. He followed with wins in the Choice Stakes, Jerome Handicap, Discovery Handicap, Lawrence Realization, Hawthorne Gold Cup, and Jockey Club Gold Cup, prompting jockey Eddie Arcaro to declare Kelso as "the best horse in America today. He can beat anything at any distance."
In the Lawrence Realization, Kelso defeated Tompion in 2:40⅘, equaling Man o' War's record for 1⅝ miles. With eight wins in nine starts, Kelso was named Horse of the Year and Champion 3-Year-Old Male. A remarkable run was just beginning.
In 1961, Kelso won seven of nine starts, including the Metropolitan Handicap, Whitney Stakes (via disqualification), Suburban Handicap, Brooklyn Handicap (carrying 136 pounds), Woodward Stakes, and a second consecutive Jockey Club Gold Cup. He was named Horse of the Year once again and Champion Older Male.
As a 5-year-old in 1962, Kelso won half of his 12 starts, including a 10-length victory in the Jockey Club Gold Cup. On Dec. 1, 1962, before a crowd of 29,661 at Garden State Park, Kelso won the inaugural running of the Governor's Plate by five lengths in 2:30⅕, a track record for 1½ miles under new regular rider Ismael Valenzuela. The victory increased Kelso's lifetime earnings to more than $1 million, a record at the time, and secured his second straight title as Champion Older Male and third consecutive Horse of the Year award.
At age 6, Kelso continued to thrive at the top level of the sport, posting a record of 9-2-0 from 12 starts and earning a career-best $569,762. His wins included the Woodward Stakes, Whitney Stakes, Suburban Handicap, Seminole Handicap, Nassau County Handicap, John B. Campbell Handicap, and Aqueduct Stakes. For the fourth consecutive year, Kelso won the Jockey Club Gold Cup. Before a crowd of 50,131 at Aqueduct, Kelso won the two-mile test for his eighth consecutive win of the campaign. He was again voted Champion Older Male and Horse of the Year.
In 1964, as a 7-year-old, Kelso authored his unprecedented fifth consecutive Horse of the Year campaign and was named Champion Older Male for the fourth year in a row. He delivered two of his most memorable performances during the year, winning his fifth straight Jockey Club Gold Cup (setting an American record of 3:19⅕ for two miles) and taking the Washington, D.C., International in 2:23⅘, a new world record for 1½ miles on grass.
Racing as an 8-year-old, Kelso finally experienced the twilight of his career in 1965. He made only six starts, but at times still showed his brilliance. His wins included a third edition of the Whitney Stakes and a second Stymie Handicap. Kelso made one start as a 9-year-old, finishing fourth in an allowance at Hialeah. He then suffered a hairline fracture on the inside sesamoid of his right front foot while training for the Donn Handicap and was retired.
With a career record of 39-12-2 from 63 starts and earnings of $1,977,896, Kelso had secured his place in history. The five-time Horse of the Year and five-time divisional champion, set or equaled eight track records and set three American records. Upon his retirement, The BloodHorse remarked, "Kelso demonstrated the durability of class. No horse in our time was so good, so long. His was mature greatness."
Kelso spent his retirement at Mrs. du Pont's Woodstock Farm in Maryland. He died on Oct. 16, 1983, at the age of 26.
Achievements
Horse of the Year — 1960
Champion 3-Year-Old Male — 1960
Horse of the Year — 1961
Champion Older Male — 1961
Horse of the Year — 1962
Champion Older Male — 1962
Horse of the Year — 1963
Champion Older Male —1963
Horse of the Year — 1964
Champion Older Male —1964